Provide Absolute Process Solutions
Absolute Process Solutions (APS) carries out evidence-based service programmes for the sanitary food-processing industry, offers process solutions, is a component supplier for most types of equipment within the sanitary food-processing industries and supplies spare parts for a wide range of processing equipment
Food-processing industry requirements now exert greater demands on consultants, process designers, component suppliers, and maintenance engineers to have an understanding of all facets of the business.
APS offer a full range of UV and Ozone Sterilisation Applications.
Sanitising your food products, sterilising packing and processing crates through to ensuring any ventilation air is sterile and free from odours, are only a few of the applications.
This low cost sanitisation process is extremely effective without the use of chemicals, water or heat.
Extensively experienced within the New Zealand Food Industry – 50+ years
Knowledgeable – providing innovative process design
Well-known – for our unique evidence-based service programmes
Parts suppliers for equipment in sanitary food-processing plants
Responsive – within a few hours
Reliable
Service plant machinery on site with specific evidence-based programmes
Provide knowledgeable spare part supply
Work all over New Zealand
Save you time, wastage, stress, and money
Have unmatched expertise
Have qualified people available for emergencies
Offer good value for a fair and honest price
Deliver peace of mind
OUR SERVICES
Open: Monday to Friday, 7am to 5pm, but available 24/7 for emergencies.
We operate New Zealand wide, and respond quickly to all queries.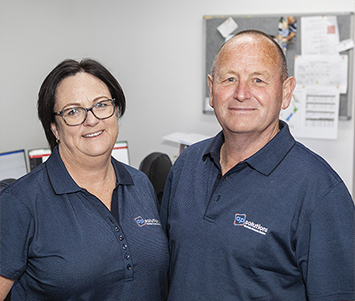 ABOUT US
APS opened as an independent consultancy and parts supplier to the sanitary food-processing industry in February 2019, after industry expert, Tony Schicker, stepped back from many years of employment within the food-processing industry to introduce evidence-based improvements to plant process systems and process design.
Tony has 50 years of experience within the Dairy and Food industries, in a variety of roles which make his skill-set unique in New Zealand. He has a Diploma in Dairy Science Technology from Massey University (1970) which included a strong Microbiology component. Microbiology allows him a process-overview largely excluded from modern digital process-management operator skill-sets…