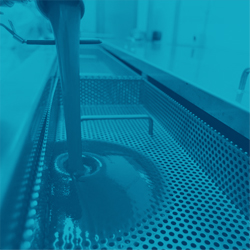 Tony Schicker developed the innovative continuous honey moisture removal process system for use within the Honey Industry. This is a highly effective and cost-efficient globally unique system.
Absolute Process Solutions (APS) provides consultation on process systems design, evidence-based service programme development, component supply, and process solutions and remediation.
Honey Moisture removal
Honey Filtration
Honey Pumping
Honey Thermalising
Honey processing and packaging system design
Honey processing solutions
Honey processing plant evidence-based service programme development
Valve servicing
Spare parts and component supplier
An Evidence Based Service Programme can be introduced to service all Process Valves in a timely and cost-effective manner. This programme keeps the life cycle cost to a minimum while ensuring the operability of the asset.
All our contracts include a recommissioning run-up on water to ensure the plant is fully operational prior to the commencement of production.